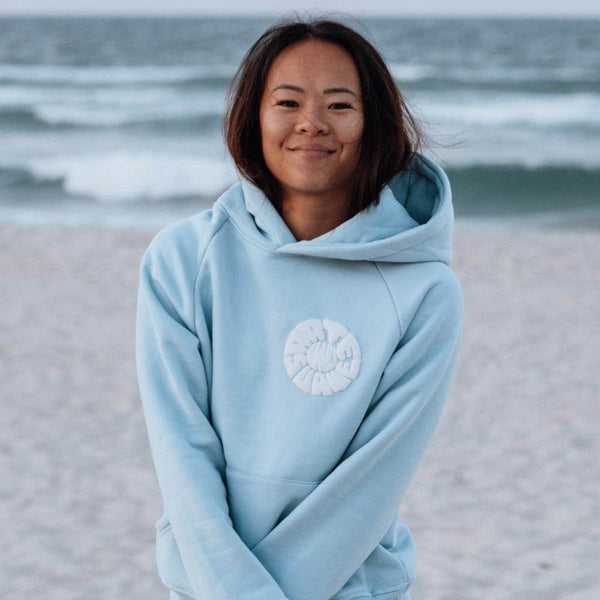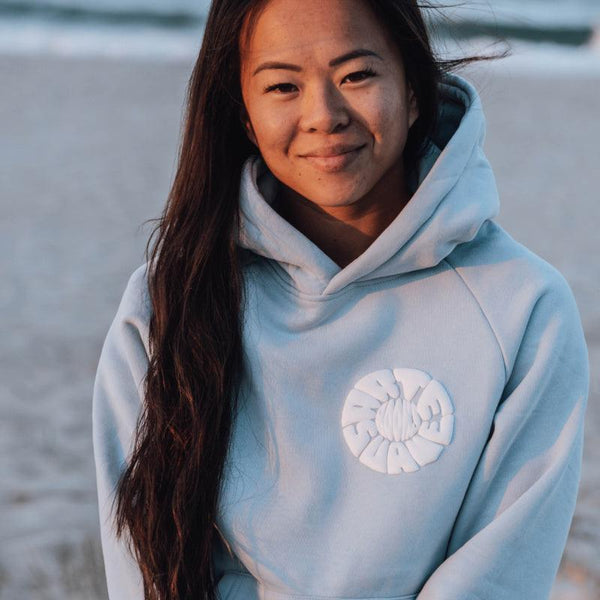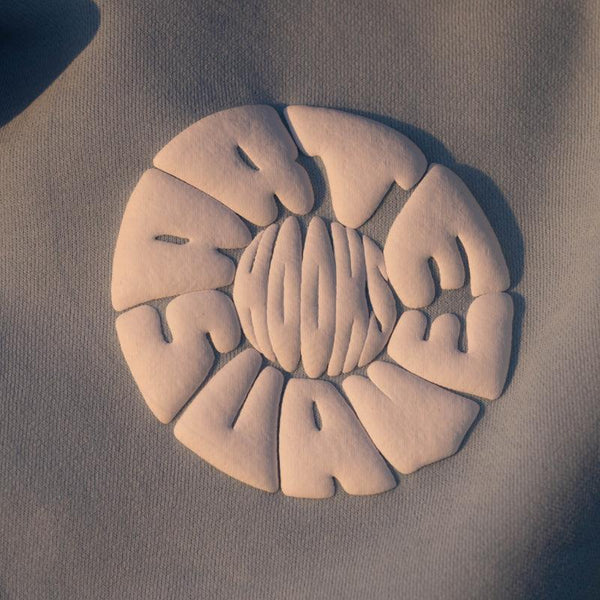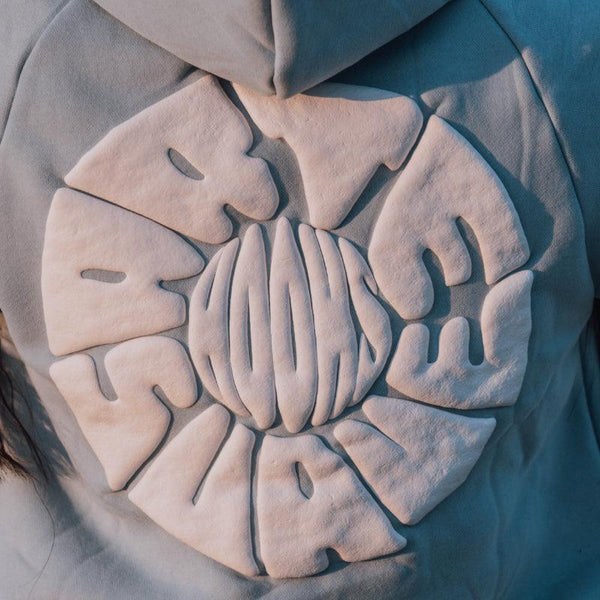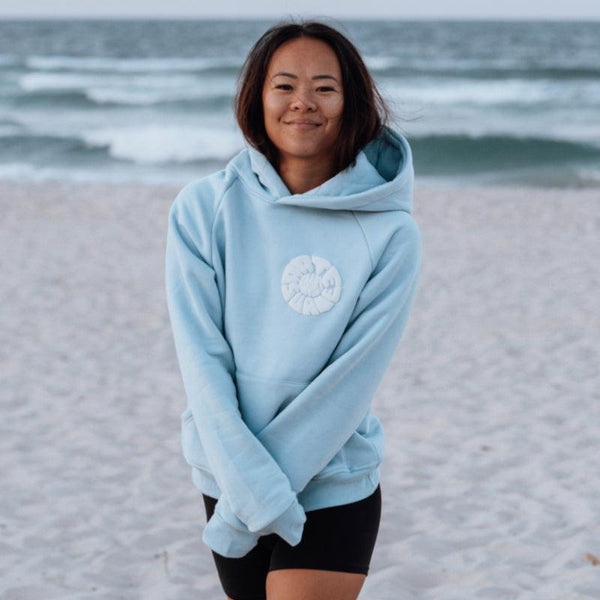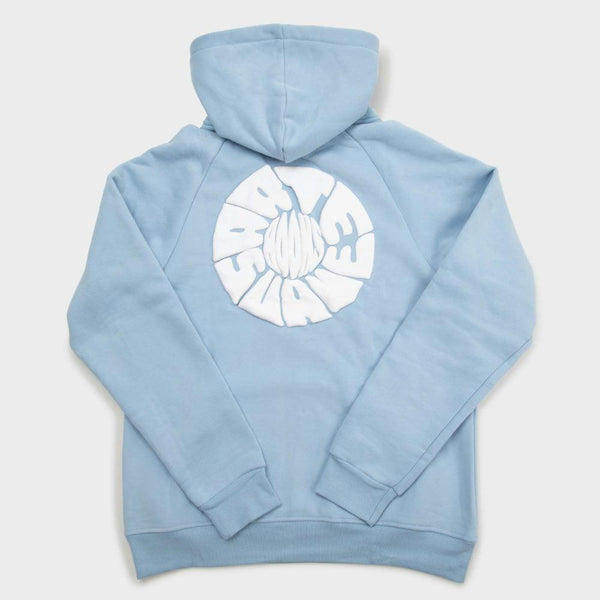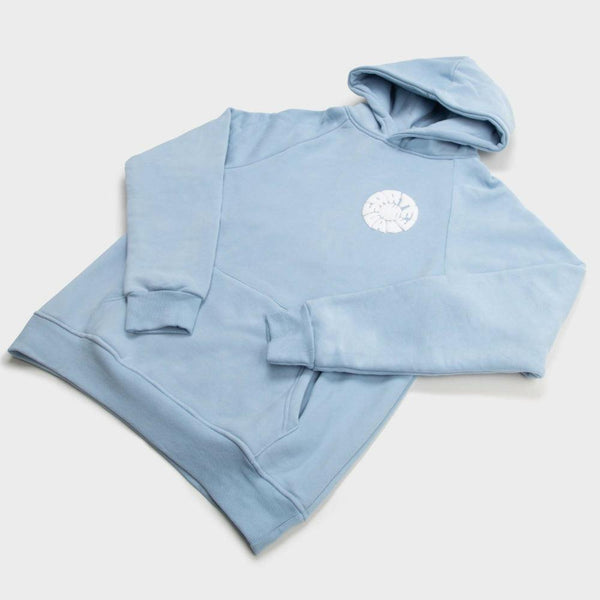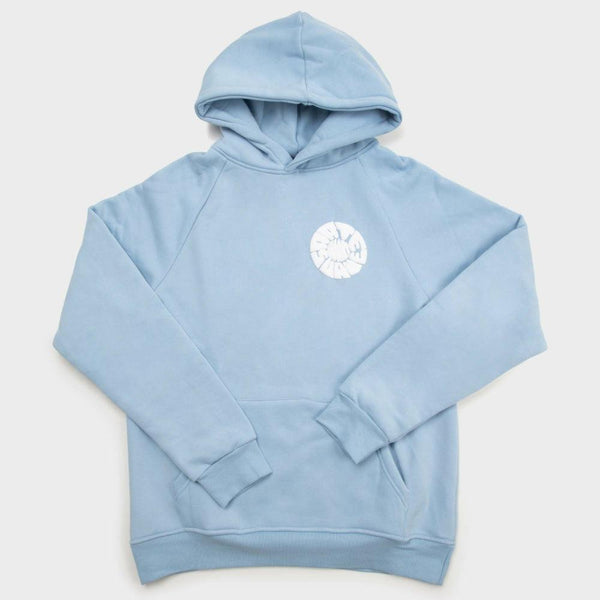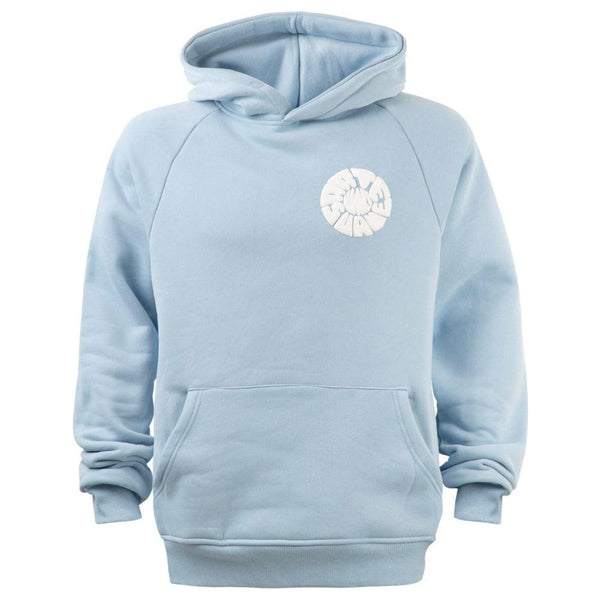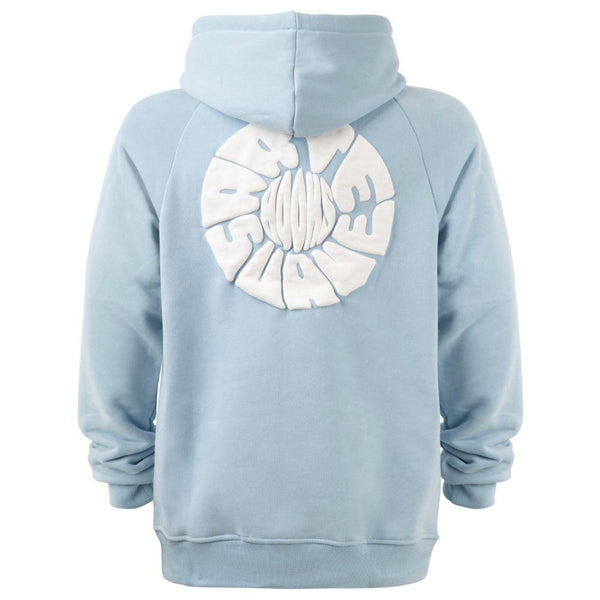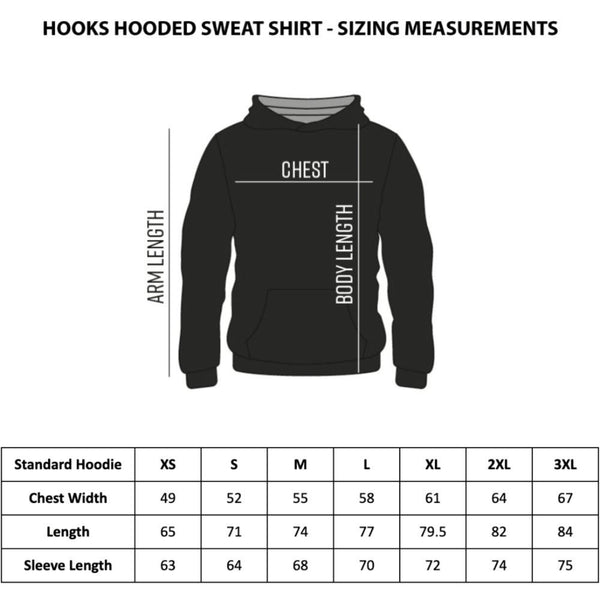 Hooks - Arte Suave Puff Hoodie - Light Blue
Celebrate the Gentle Art and show your love of BJJ in this light blue jiu-jitsu hoodie.
It's no secret that there's a huge number of surfers that love jiujitsu and vice versa. Both are sports where it's not about raw strength or ego. They're about humility, respect, staying grounded.  
The Arte Suave apparel collection celebrates the crossover between surfing and jiu-jitsu. We designed a 'surf style' graphic for this collection. It reinforces our love and mutual respect between surfing and bjj. The colours selected for the apparel range represent the beach and ocean.
This BJJ hoodie is made from a warm 350GSM fleece and is 100% cotton. We've used our own cut and sewn premium garment for this release.
The hoodie features a puff print on both the front and back. This offers up a 3D texture that that adds depth to the design. The print features the words 'Arte Suave', the Portuguese translation for the Gentle Art.
This light blue jiu-jitsu hoodie can be worn on any occasion and is the perfect addition to any grapplers wardrobe. 
BJJ Hoodie Features: 
Colour: Light Blue 
'Arte Suave' puff print on pocket and back
350GSM Premium Cotton Garment
Kangaroo Pocket