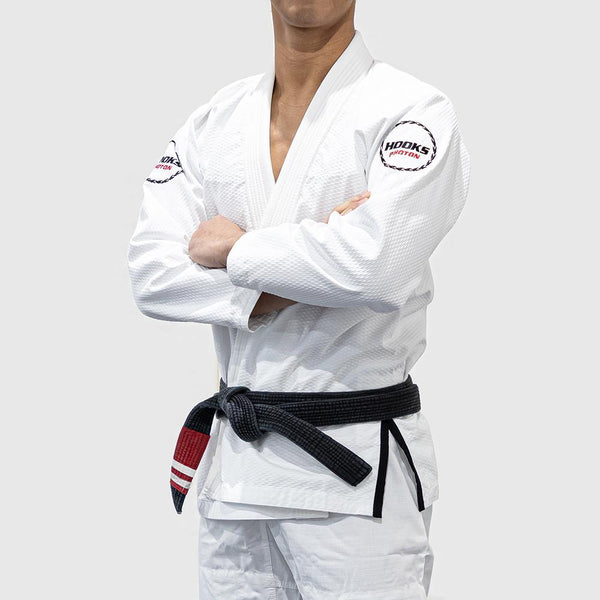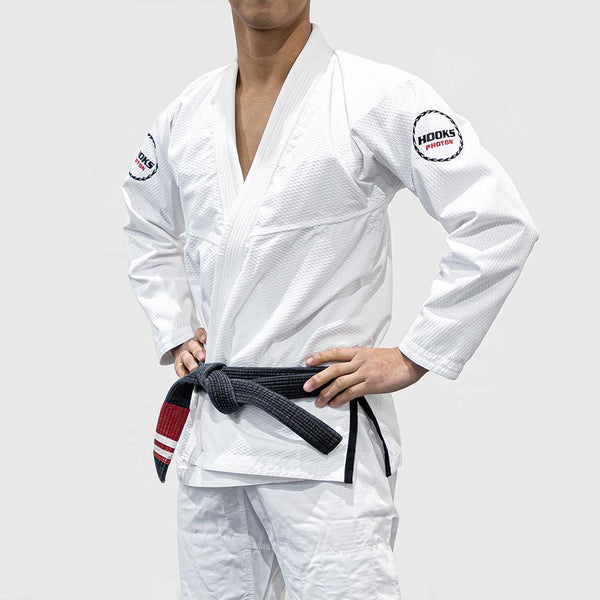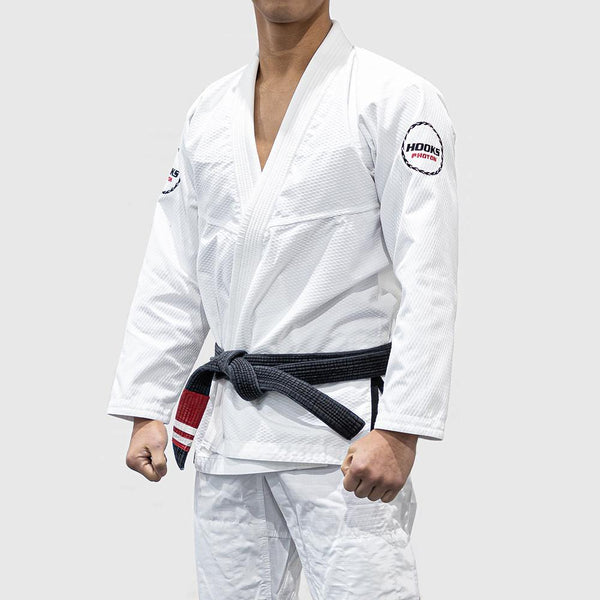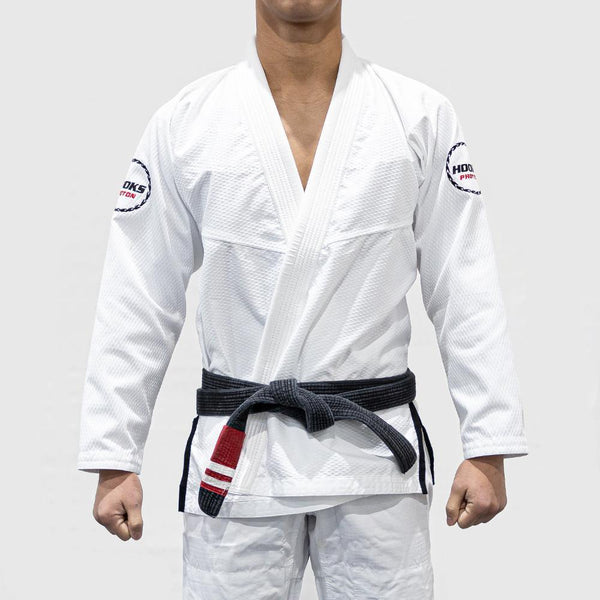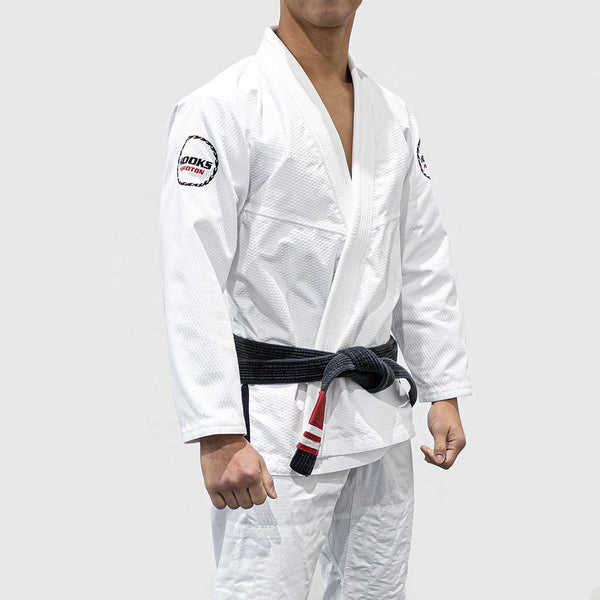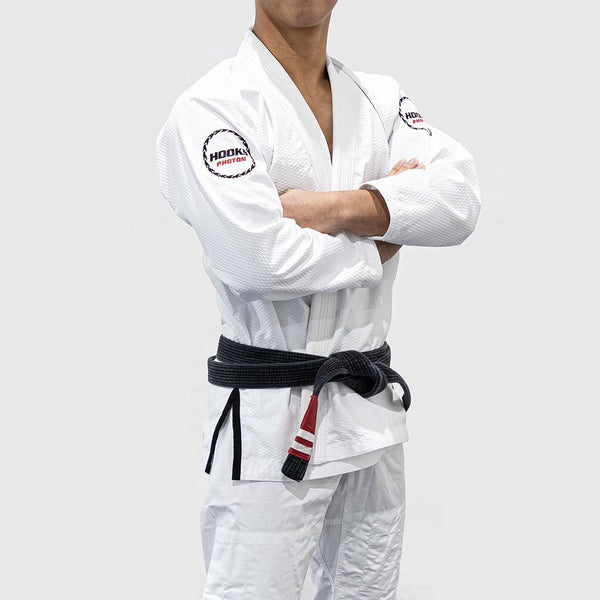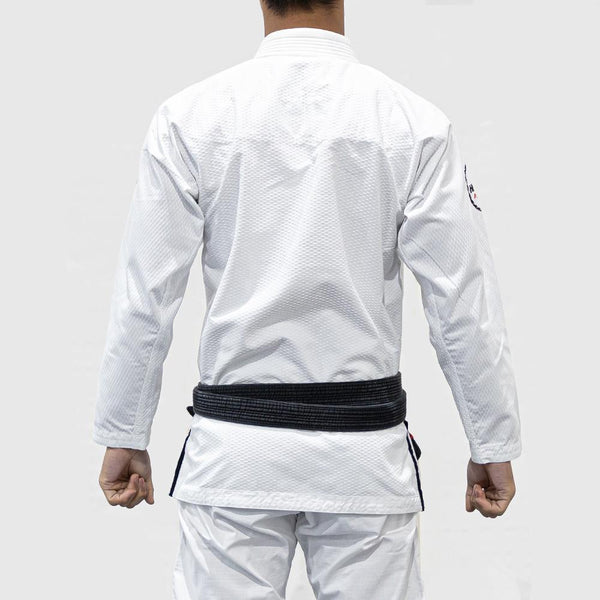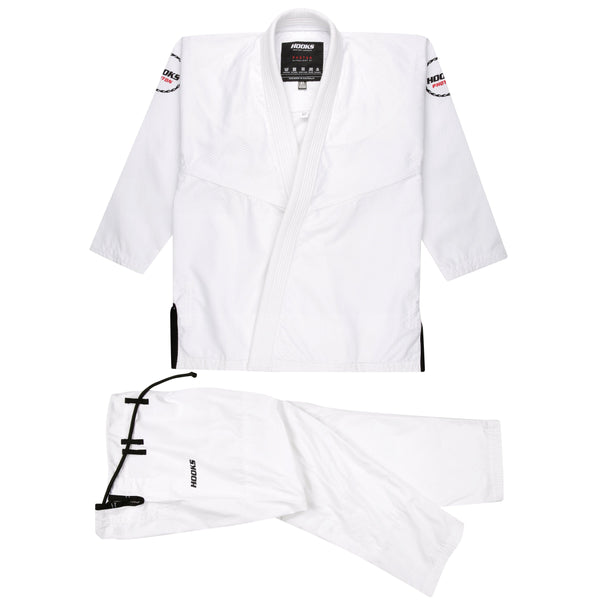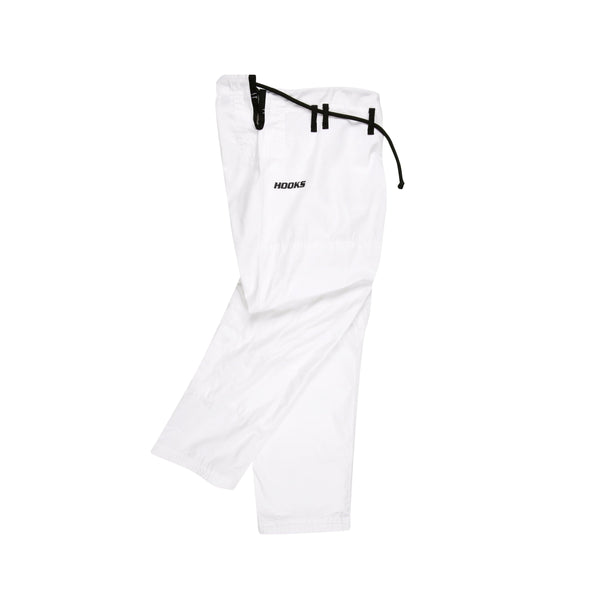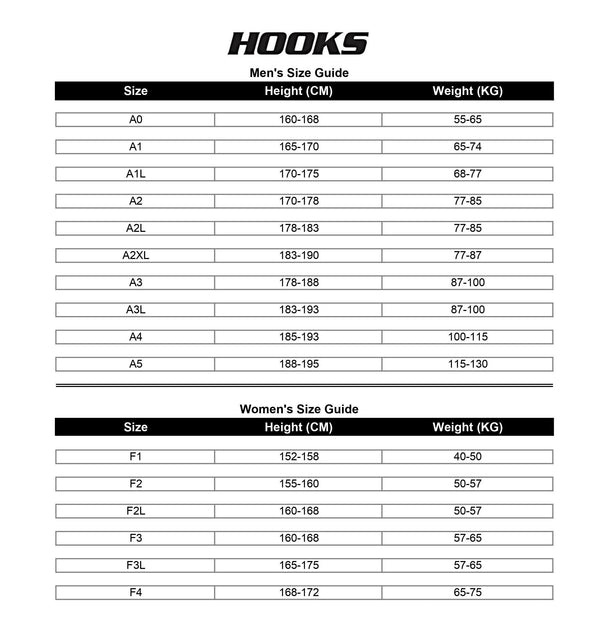 Hooks Photon BJJ Gi - White
The Hooks Photon - the lightweight king.
If you are looking for an ultra light training gi that is perfect for the warmer weather, travelling or because you want to feel weightless training in a gi, then look no further.
The Photon bjj gi is constructed from a light weight Star Weave material and paired with ultralight ripstop pants. The weave is soft, breathable and comfortable, and the weight of an A2 is an astoundingly light 1.16kg.
The Photon is not only light weight, it's quick dry tech enables it to dry several times faster than the average gi.  The photon can also be packed away easily and takes up minimal space, making it the perfect jiujitsu gi for travelling or to fit in your overpacked training bag.
Photon Features:
Jacket - Ultra Light Star Weave material
Pants - 8 oz. ripstop pants.
Comes in a drawstring bag.
Please refer to the sizing chart for appropriate sizing. If you have any queries, please contact us.