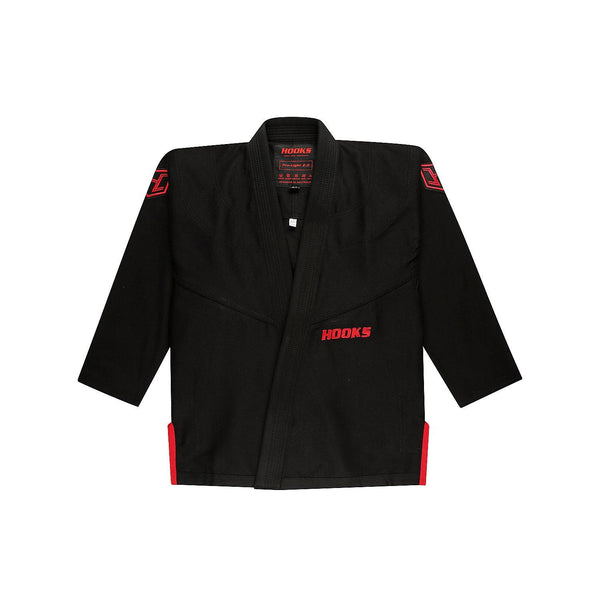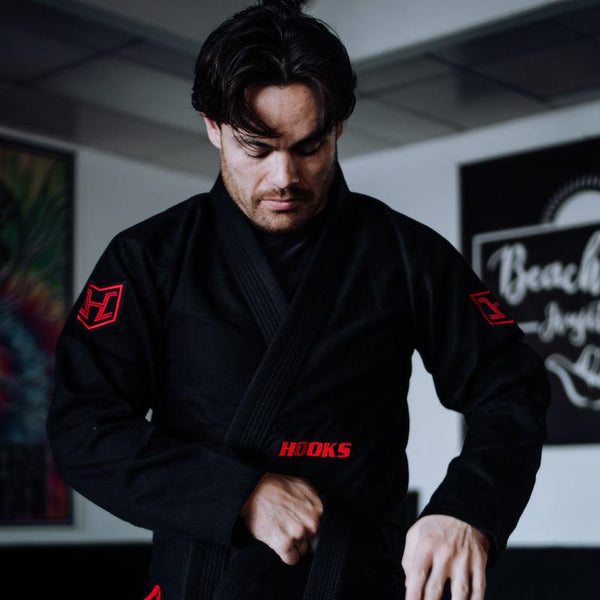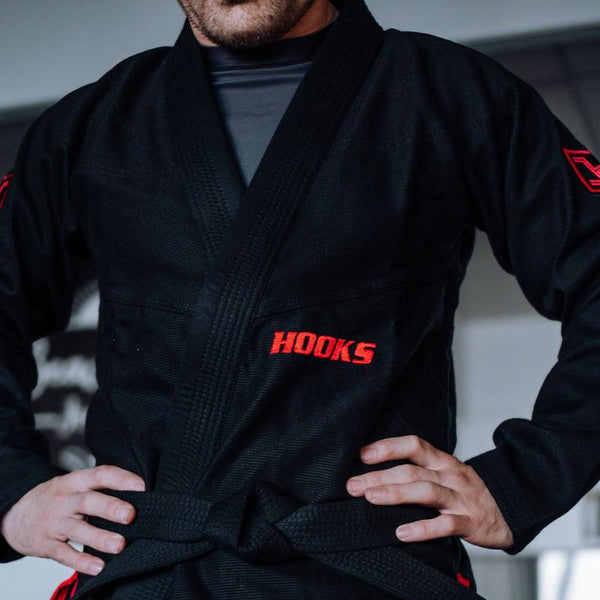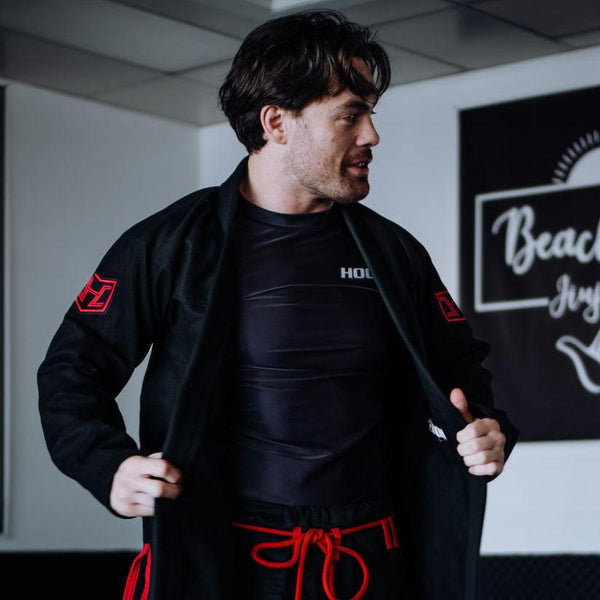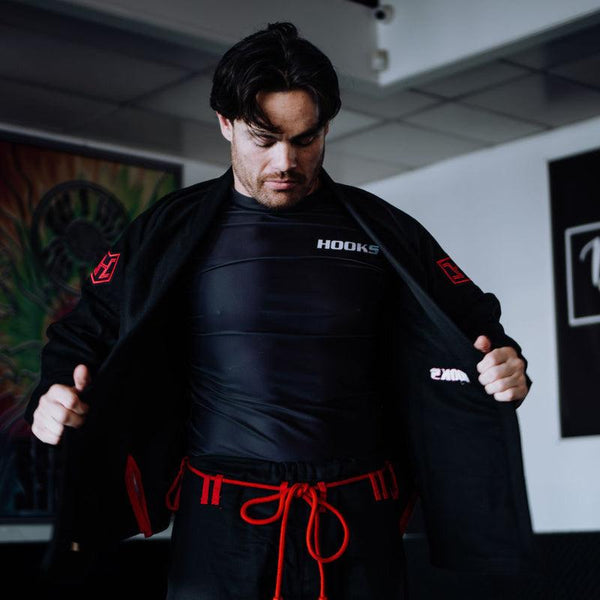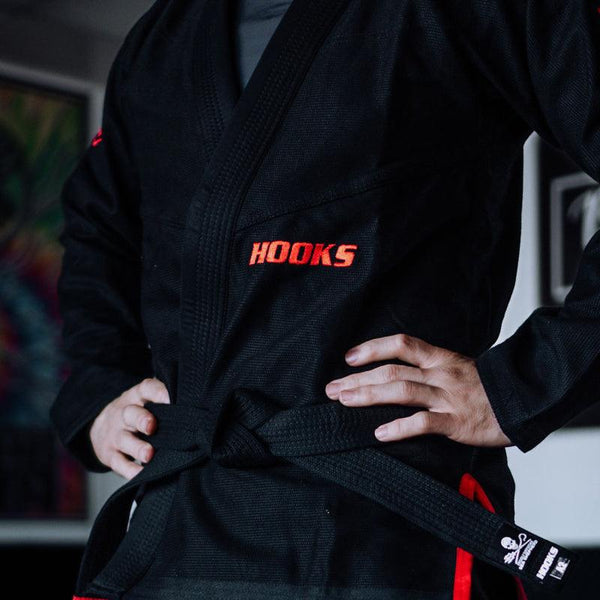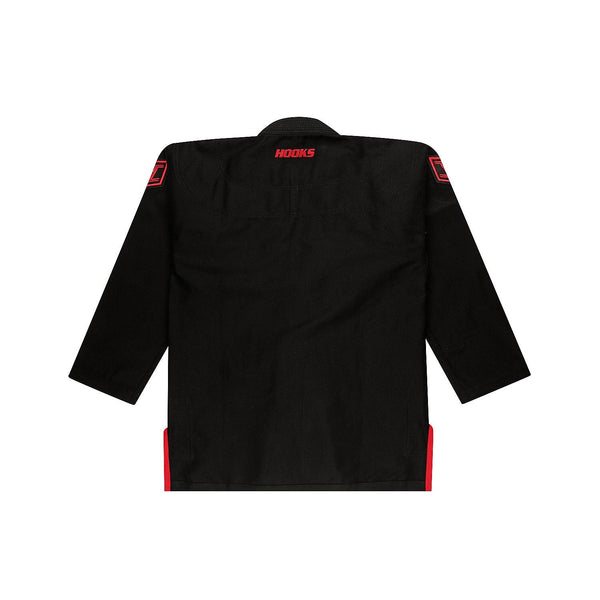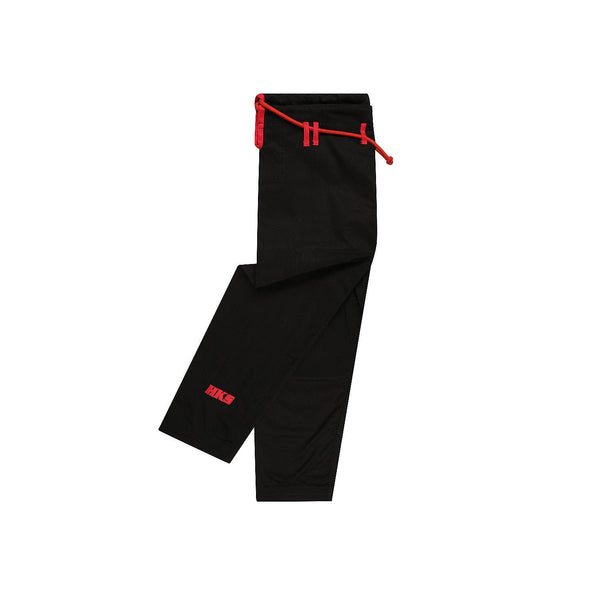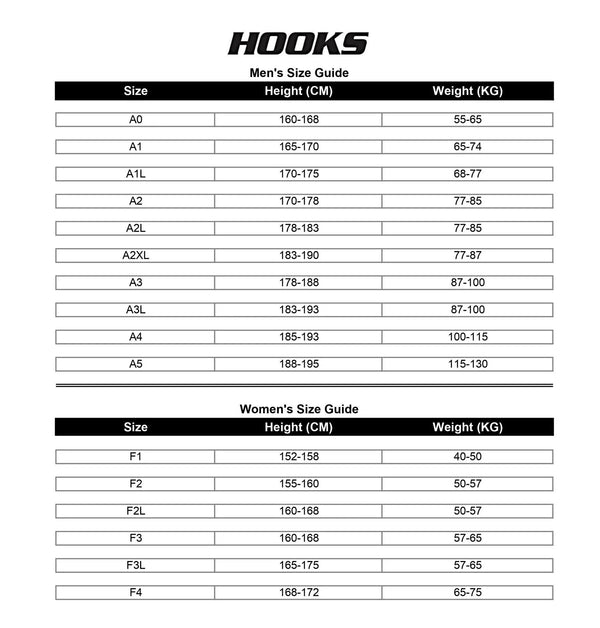 Hooks Prolight II BJJ Gi - Black w/Red
The Prolight is a lightweight bjj gi that is also approved for IBJJF competiton.  It's one of our best selling jiu-jitsu gis and this model features red embroidery and accents.
This gi is made from a soft and light pearl weave fabric, which is also breathable and quick drying. This makes the prolight the preferred gi for grapplers training in hot climates, those that need a lighter gi to make competition weight and those looking for a gi to use while travelling.
Despite being a light bjj gi, the pro light can handle anything you throw at it, making it perfect for all jiu-jitsu practioners regardless of their level. 
The Prolight Gi is:
A lightweight bjj gi for the ultimate in comfort. 
IBJJF approved for competition
Offers comfort in hot and humid training climates. 
Great for competitors that require assistance to make competition weight.
 Lightweight BJJ Gi Features:
 Jacket:
Light weight 350GSM Weave:  Breathable fabric makes it perfect for the heat and keeps the gi light in weight, without sacrificing durability. 
Single Piece Construction: To eliminate the discomfort while rolling, we have eliminated the back seam. 
Jacket Reinforcement: Major stress points have been reinforced to ensure durability.

Pants:
Light weight Cotton Twill

: An 8oz cotton has been used. This prevents them being 'see through' and keeps them soft and durable.

Knee Reinforcements: Knee reinforcements to increase comfort & prevent premature wearing.
Stretchy Rope Drawstring: A rope drawstring helps to secure pants better than the traditional drawstring. 
This light weight gi is available in kids, male and female sizing.  Please refer to the sizing chart below or in the product images. If you're ever in doubt about your size, please reach out to us. 
Please refer to the sizing chart for appropriate sizing. If you have any queries, please contact us and we will be sure to get back to you as soon as possible.